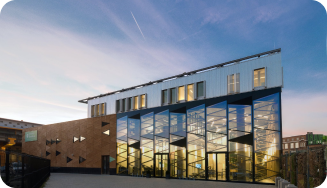 From spacesand infrastructures that are flexible, accessible and

eco-designed
We provide you with everything you need to make your life easier, to succeed in your green bizz in a framework aligned with your values and efficient.
Kitchen and relaxation areas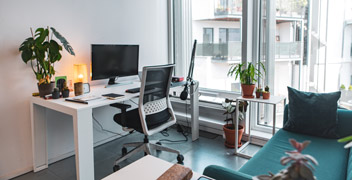 Offices for 1 to 10 people, in a brand new passive building
Workshops from 120 to 550 m2 meeting low energy standards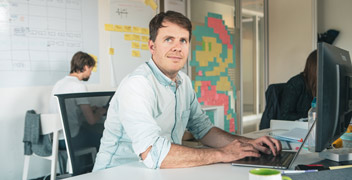 To launch your business in a stimulating environment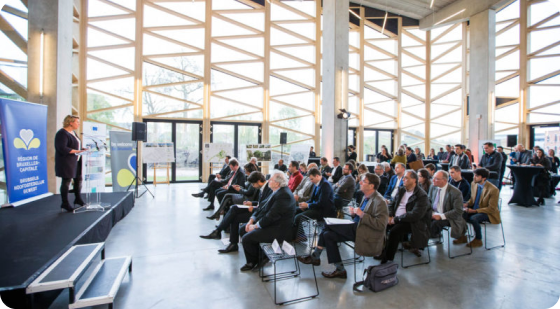 An exemplary and innovative building offering very bright spaces and high quality equipment.
Convivial spaces for our greenies
The All-in-One for your sustainable initiative
Here, companies have everything at their disposal to develop and grow their positive impact, while growing in an ecosystem aligned with their values and at the height of their ambitions.
Support for the development of your business and its sustainable aspects
Connecting with the sustainable and circular economy ecosystem in Brussels
Monthly internal events, a WhatsApp group, sustainable projects, etc.