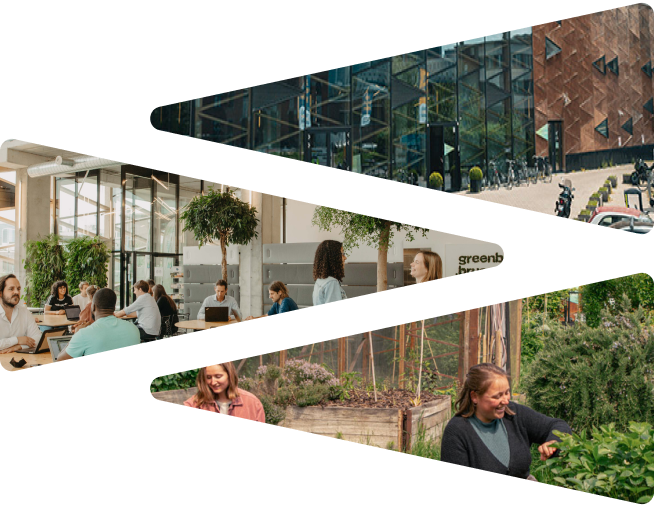 Develop your


Green Bizz

in


Brussels
Support, bring together and equip Brussels' sustainable initiatives
The All-in-One for your sustainable initiative
Here, businesses will find all they need to grow and increase their positive impact, while developing in an environment wich chimes with their values and supports the highest ambitions.
Support for the development of your business and its sustainable aspects
Connecting with the sustainable and circular economy ecosystem in Brussels
Monthly internal events, a WhatsApp group, sustainable projects, etc.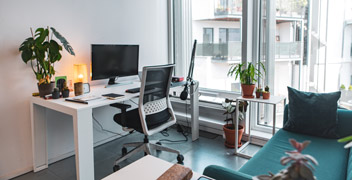 Offices for 1 to 10 people, in a brand new passive building
Workshops from 120 to 550 m2 meeting low energy standards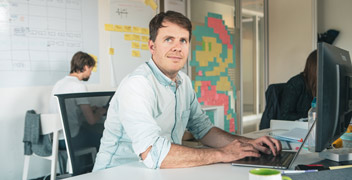 To launch your business in a stimulating environment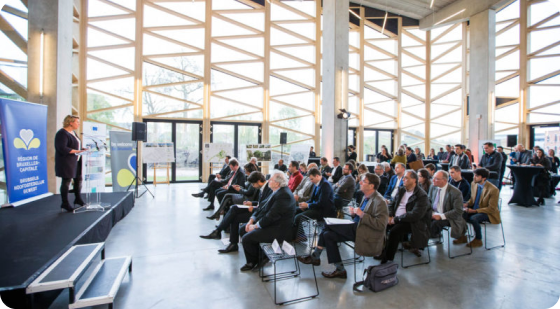 An exemplary and innovative building offering very bright spaces and high quality equipment.
The "Greenies" tell you about it
Coming to Greenbizz means growing around other entrepreneurs
as committed and motivated as you. You can take their word for it!
Greenbizz in a few figures
Greenbizz is also full of other amazing aspects!
Our Greenies on Instagram
Take a look at our news and that of our companies and their posts#greenbizz
Our partners are also yours
Having this kind of partner at hand, not bad right?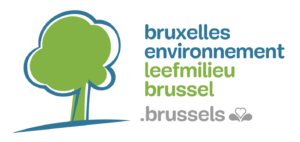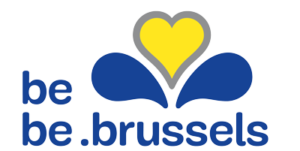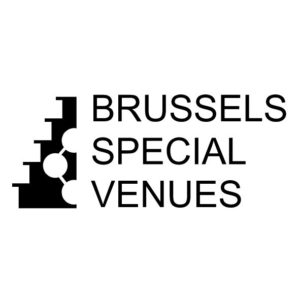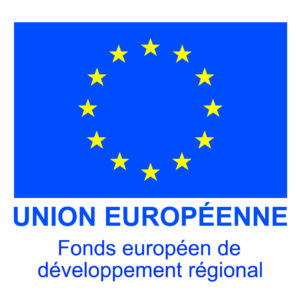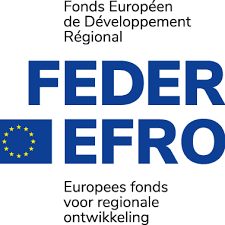 Frequently Asked Questions
A place like Greenbizz arouses curiosity! See if the answer to your question is below, if not, contact us directly!
Do you accept all types of company ?
Greenbizz is an incubator dedicated to the sustainable economy. Each company that takes up an office or a workshop at Greenbizz is assessed on the sustainable aspect of the project. To do this, a committee selects the various projects on the basis of the following five criteria:
Consistency with Greenbizz' mission in the sustainable and circular economy.
The financial soundness based on the business plan or annual accounts.
The level of innovation (technological or business) or differentiation.
The age of the company or project.
The job creation potentiel.

If your project meets most of these criteria, don't hesitate to contact us!
Companies hosted in the coworking space do not have to go through a selection committee.
Does Greenbizz provide support to help me develop my project ?
Greenbizz does not help to develop a project in the conception and testing phases. We welcome start-ups and already established companies. To turn your project ideas into reality, you can turn to hub.brussels' 1819 service.
Does Greenbizz provide coaching ?
At Greenbizz, you can benefit from the "Excelerate" program, a support program specially developed by the Brussels public incubators, which is based on the following innovative features:
– An ad hoc approach for the different types of start-up usually hosted in our incubators.

A diagnostic tool that identifies the priority areas for work and the progress to be made during the programme. A personalised programme is set up according to the needs and stage of maturity of each start-up.

– A lean, iterative method.
o Strategic aspects are discussed with an Advisory Board (made up of experienced coaches and entrepreneurs).
o Operational aspects are dealt with by experienced coaches and experts.
Individual and group coaching sessions.et collectives.
Moreover, by becoming part of our ecosystem, you'll be in a place where you can always ask for help or call on experts via our network.
What services do you offer ?
We rent out offices and production workshops and have a coworking space.
We also make our meeting rooms and Atrium available for events. These are available to companies housed with us as well as to all other companies outside Greenbizz. We also organise guided tours of the building.
By renting a space at Greenbizz (office, workshop or place in our coworking space), you automatically gain access to a host of services such as: reception, meeting rooms, telephony, networking events, relaxation room, printers, bicycle garage, electric car chargers, terraces, vegetable garden, kitchen and relaxation area…
Can I receive financial support from Greenbizz for my business ?
Greenbizz does not offer financial support for your project, but we can advise you on how to access specialised sources of funding (subsidies, investment funds, etc.) through our network.
What advantages does Greenbizz provide ?
Greenbizz is a real community of like-minded companies. Here, as well as finding yourself in a pleasant working environment, you can meet and collaborate with other start-ups in the sustainable economy. Networking events are organised once a month.
You also have access to coaching and support organised by incubators.brussels via the Excelerate programme.
What are the space rental prices ?
The price of office space is €24/m² excluding VAT per month if the company is less than 2 years old. From the 3rd year onwards, the price rises to €28/sq.m.
For production workshops, the price is €8/m² per month. There is no VAT on workshops.
For coworking we have 2 options: part-time option (maximum 20 hours per week) at €150 excluding VAT and full-time option (24/7) at €250 excluding VAT.
Can I have a workshop and an office at the same time ?
Yes, it's totally possible to rent an office and a workshop at the same time.
What partners do you have access to when you join Greenbizz ?
You will benefit from privileged contacts with players in the innovative and sustainable economy in Brussels: hub.brussels, Bruxelles Environnement, Innoviris, Finance & Invest.brussels etc.
Can I register my company at Greenbizz ?
Yes, domiciliation is possible if you rent a coworking space, office or workshop with us.

What types of contract (for how long) do you offer (coworking, office, workshop) ?
For the workshops, we offer 9-year leases (with the option to terminate after 3 and 6 years).
For offices, it's a service provision agreement for an indefinite period, but with 3 months' notice.
For coworking, the service provision agreements have a notice period of 1 month.
Is it easy to change office when the company grows (easy up) ?
Once your company has been accepted by the selection committee and you join Greenbizz, we are very flexible to meet your needs. Changing to a smaller or larger office is possible.